Scientific Advisory Board
Rumi Chunara, Kevin Johnson, Sibusiso Sibisi, Helen Schneider, Bright Simons, Ciara Staunton
Gershim Asiki
Gershim Asiki is a Research Scientist at APHRC, leading the non-communicable diseases (NCDs) research program under the Health and Systems for Health Research Unit. He holds a Ph.D. in Epidemiology from Karolinska Institute, Sweden (2016), a Master of Science in International Health from University College London (2007) and a Bachelor of Medicine and Surgery from Makerere University (2000). His research work mainly focuses on generating population-level evidence to inform NCDs prevention and control efforts and strengthening the health system response to chronic disease management.
Victoria Bronstein
Victoria Bronstein teaches law at the School of Law at the University of the Witwatersrand, Johannesburg. She is also an advocate at Thulamela Chambers in Johannesburg. She researches media and information law particularly data protection law. She was also certified as a data protection officer (DPO) for GDPR purposes in Maastricht. Apart from this she has a research interest in South African provincial and local government. She was previously a Commissioner on the Broadcasting Complaints Commission of South Africa. She is providing specialist legal advice on the MADIVA project.
Joan Byamugisha
Joan Byamugisha is a Research Scientist at IBM Research Africa in Johannesburg, South Africa. She has a Ph.D in Computer Science from the University of Cape Town, South Africa (2019); a Master of Science in Software Engineering from De Montfort University, UK (2012); and a Bachelor of Science from Uganda Martyrs University, Uganda (2008). Her research work focuses mainly on computational linguistics in the areas of biomedical text processing, Bantu language generation and processing, and developing new language formalisms to account for, capture, and compute for the full complexity of human communication. Joan is involved in Project 1 within MADIVA, with a focus on Verbal Autopsies.
Francesc Xavier Gómez-Olivé Casas
Xavier Gómes-Olivé Casas' is a Reader (Associate Professor) and Research Manager in the MRC/Wits Agincourt Research Unit at the School of Public Health, University of the Witwatersrand in South Africa. His areas of interest are chronic diseases (including communicable (HIV) and non-communicable diseases). Areas of study that he is  leading include amongst others the study of multimorbidity in older populations and the integration of chronic care in the primary health care system including the development and strengthening of information systems. Xavier will be Project Lead on Project 1 within MADIVA.
Barry Dwolatzky
Barry Dwolatzky is an Emeritus Professor at Wits University. In July 2021 he was appointed as the Director of Innovation Strategy in the office of the Deputy Vice Chancellor: Research and Innovation. He is also Director of the Joburg Centre for Software Engineering (JCSE) at Wits. He has spent most of his academic career teaching and researching in the field of software engineering. He also has a long track record in promoting digital innovation. In 2016 he established the Wits University Tshimologong Digital Innovation Precinct in Braamfontein Johannesburg. He will bring the dimension of innovation and impact realisation to the MADIVA project.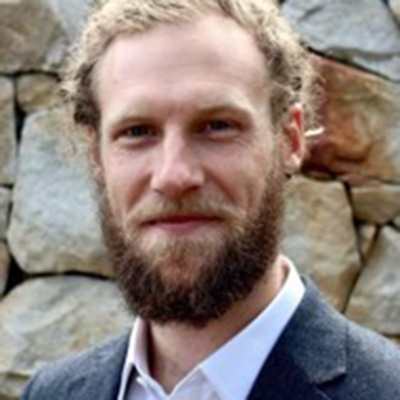 Jacques du Toit
Jacques du Toit is based at the MRC/Wits-Agincourt Unit in Bushbuckridge. A clinician with experience working in the rural Eastern Cape, he joined the Unit in January 2020 as an early career researcher. Having completed an MSc Immunology of Infectious Diseases, his main research interests involve developments in the fields of infectious diseases and immunology that can be applied to the rural setting to improve patient outcomes. Jacques is a co-investigator in MADIVA and will be involved in Project 1.
Jocelyn Gayenga
Jocelyn Gayenga is the Manager for strategic development at the Sydney Brenner Institute for Molecular Bioscience (SBIMB).. She works closely with the senior scientists of the Institute to ensure effective administration and project management of various grant-funded projects. Jocelyn provides administrative support to all projects based at SBIMB and has years of invaluable experience in grant administration.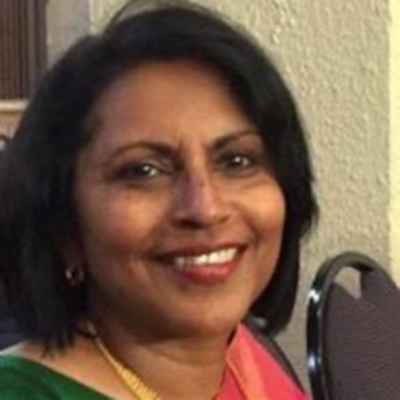 Jaya George
Jaya George, PhD, is currently the Chair of the Department of Chemical Pathology, National Health Laboratory Service (NHLS) at the University of Witwatersrand.  Her area of expertise is in research on non-communicable diseases (NCDs) and the interaction of infectious diseases with NCDs. Her initial work was on HIV and metabolic abnormalities. More recently she has used the NHLS database to work on the care of NCDs in South Africa. Jaya is involved in the Data Management and Analysis Core (DMAC) within MADIVA.
Alex Gitau
Alex is a medical doctor working for APHRC under the health and systems for well being. He has a Bachelors of Medicine and Surgery from the University of Nairobi (2016). Having practised as a clinician in both rural and urban settings, he has equipped himself with certifications in Artificial Intelligence (AI)  and role of Data Science in healthcare. Alex is passionate about Data Science, Digital Health Innovations that apply trustworthy AI. Alex is involved in various aspects of MADIVA including Project 1.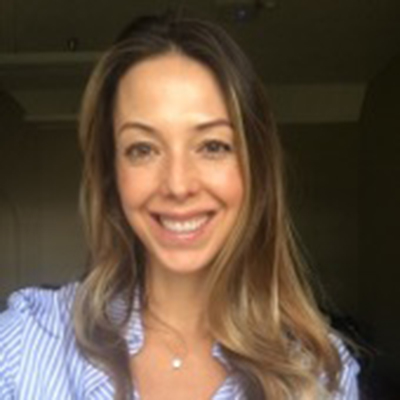 Kerry Glover
Kerry Glover is a project manager and communications specialist. She has been working at Wits University as a project manager for various departments for two years now, since completing her Masters in Art History (Wits). She is the Project Manager on MADIVA and helps support and manage the project as a whole across the sub-projects and sites. She comes from a background in television and communications, having worked in both corporate and agency environments.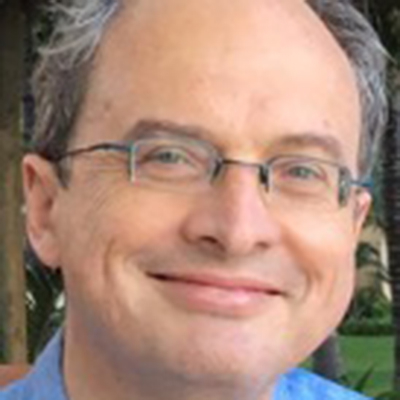 Scott Hazelhurst
Scott Hazelhurst is based at the SBIMB and the School of Electrical & Information Engineering at Wits. Originally a computer scientist, he has been involved in bioinformatics since 2003. His main research interests are bioinformatics and high performance computing. He is currently a collaborator on the H3A AWI-Gen project and BioNet projects, and the H3A/GSK project exploring the extent and impact of variation in the genes of pharmacogenomics relevance in African populations Scott is co-Principal Investigator of MADIVA and will be involved in Project 2, the DMAC and the TCPDC.
Kobus Herbst
Dr Kobus Herbst is AHRI's director for population science, a member of AHRI faculty, and the PI  of the institute's Population Intervention Programme (PIP). He is director of the Department of Science and Technology funded South African Population Research Infrastructure Network (SAPRIN) at the SAMRC. Kobus' passion is information and how information management contributes to the scientific process. Kobus is involved in Project 1 and the DMAC within MADIVA.
Karen Hofman
Karen Hofman is Research Professor and Director of the SA MRC Centre for Health Economics and Decision Science: PRICELESS at the Wits School Of Public Health where she leads policy research to evaluate interventions that provide the biggest return on investment. A Wits graduate and qualified paediatrician and geneticist, she was on faculty at Johns Hopkins and served as Policy Director at the NIH Fogarty Center. She has been a member  of ministerial committees and is a widely published. Karen will lead MADIVA work to evaluate successful interventions through an economic lens.
Samuel Iddi
Samuel Iddi is a Research Scientist, Bio-Statistician, and Data Scientist. He holds a Ph.D. in Biomedical Sciences (Specialization in Biostatistics) from the University of Leuven, Belgium, a Master of Statistics (Biostatistics) from the Universiteit Hasselt, Belgium, and a BSc Mathematics degree from Kwame Nkrumah University of Science and Technology, Ghana. He has expertise in the development and deployment of predictive dashboards, generating dynamic reports, tables, and graphics, and analyzing large and complex datasets. His research works have influenced and informed statistical and public health practices.   Samuel plays both technical and project management roles on MADIVA at the APHRC site.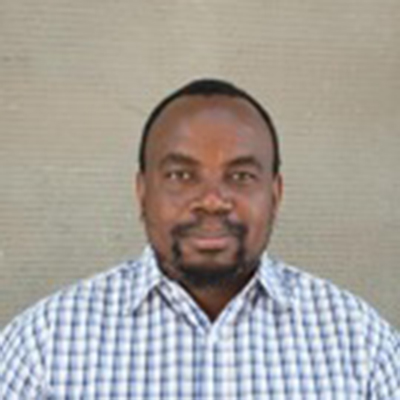 Chodziwadziwa Kabudula
Cho Kabudula is leading the MADIVA Data Management and Analysis Core (DMAC). He is a Population Health Data Scientist with strong computing  and analytic skills and expertise in record linkage of health and population data  from disparate sources, developing, managing, and  maintaining complex temporal population and health research  databases, developing software tools to support field  research activities and analysing health and population data. His research focuses on the application of  statistical and computational methods for analysis of  population health outcomes and their social determinants.
Damazo Kadengye
Damazo is a Statistician and Epidemiologist  with over 17 years of statistical practice, consultancy and research experience in multidisciplinary settings. . His research direction is aimed at improving health and socio-economic status among communities affected by poverty, disease and/or educational inequalities. His research interests are in the domains of Public health/epidemiological practices/services with respect to HIV/AIDS and/or correlated infections; Pregnancy; Adolescents; Health information management; as well as modeling of Data from Educational Sciences. He is involved across several Projects and Cores within MADIVA as a member of African Population and Health Research Center (APHRC).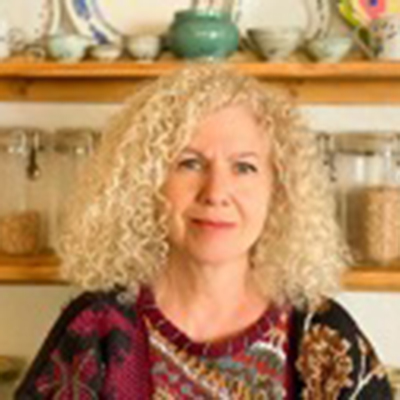 Kathleen Kahn
Kathleen Kahn is Principal Scientist at the MRC/Wits Rural Public Health and Health Transitions Research Unit (Agincourt). She is a Personal Professor in the School of Public Health, University of the Witwatersrand and leads the Interdisciplinary PhD programme in Public and Population Health. She partners with communities, public-sector departments, and collaborating investigators to undertake excellent, ethical, and community-sensitive research and elevates rural priorities to policy and decision-makers. Since inception of the Agincourt health and socio-demographic surveillance system in 1992, she has led work on mortality and cause of death measurement, using verbal autopsy to track transitions over a period of dramatic socio-political change and the HIV/AIDS epidemic.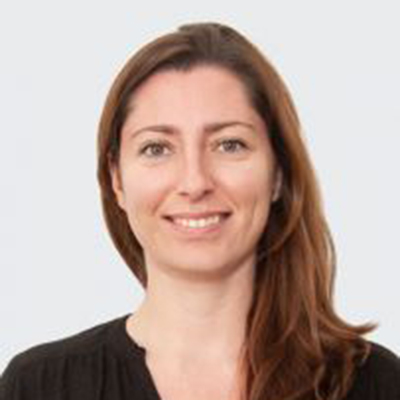 Michelle Kamp
Michelle Kamp is a PhD student based at the SBIMB and the Division of Human Genetics at Wits. Her research aims to develop and critically assess the value of Polygenic risk scores for cardiometabolic traits in African populations. She holds a MSc (Med) in Human Genetics (2013), PgDip in Management (2016), both from Wits University, and a Certificate in Global Public Health from King College London (2021). Michelle is involved in Project 2 and support population stratification and risk prediction objectives.
Isaac Kisiangani
Isaac Kisiangani works at African Population and Health Research Center (APHRC)  in the health and system for health unit. Isaac has a Masters of Science degree in Public Health as well as a Bachelor of Science degree in Medical Laboratory Science. He previously worked as Assistant Research Officer at the Centre for Clinical Research (CCR) in KEMRI. His main areas of interest are in non-communicable diseases and healthcare systems. He is currently working on the H3A AWI-Gen project Kenya site. Isaac is co-PI of MADIVA and will be involved in Project 2, at the Kenya site.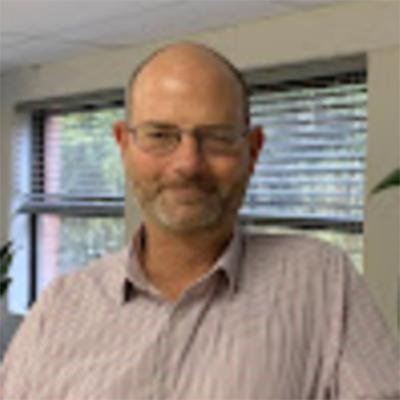 Mike Klipin
Mike Klipin is based at the Wits Health Consortium and Faculty of Health Sciences at the University of the Witwatersrand. A practicing General Surgeon, he has been involved in biomedical informatics since 2012.  His main interests include the implementation of technology in the healthcare space, the gap between Information Technology and clinical practice and the development and support of instruments to enable data capture for research and patient care. He currently manages the Faculty REDCap and Electronic Discharge Summary teams and co-supervises undergraduate and postgraduate students in a variety of clinical and biomedical informatics arenas.  Mike is involved in Project 1 as well as the teaching and training components.
Catherine Kyobutungi
Dr. Catherine Kyobutungi is the Executive Director of APHRC. She was formerly the Center's Director of Research and has served APHRC in several leadership roles over the past 15 years, having joined as a post-doctoral fellow in 2006. She holds a Ph.D. in Epidemiology and a Master of Science in Community Health and Health Management from the University of Heidelberg. Prior to her graduate studies, Catherine studied medicine at Makerere University, Kampala, after which she worked as a medical officer in Western Uganda for three years. She is a Co-PI on the project.
Daniel Ohene Kwofie
Daniel is an experienced and detail-oriented data scientist with several years of experience across several industries. He is highly skilled in machine learning, data visualization, and creative thinking with strong background in computer programming languages (C/C++, Java/C#,Python). He has a special interest in developing predictive models for driving the discovery of knowledge from massive compute over large datasets and High performance computing (HPC) solutions/systems & Network solutions. Daniel is based at Agincourt, Mpumalanga.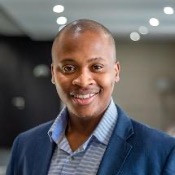 Molulaqhooa Linda Maoyi
Linda Maoyi is an experienced data analytics professional with a demonstrated history of working in various industries solving a wide range of data extraction, manipulation, analysis and reporting problems. His research interests are in studying the interactions between climate and health. His role at SAPRIN consists of developing and maintaining the SAPRIN cloud infrastructure, data repository, production of longitudinal harmonised datasets and oversee the adoption of common data quality assurance measures and methods. He is part of the DMAC.
Phelelani Mpangase
Phelelani Mpangase is a Bioinformaticist at the University of the Witwatersrand with the Sydney Brenner Institute for Molecular Bioscience (SBIMB) and Biomedical Informatics & Translational Science (WitsBITS). Phelelani's main research interests lie primarily in the analysis and interpretation of multi-omics (genome, proteome, transcriptome, microbiome and exome) data, drug target discovery, data mining/integration and workflow development. His passion lies in programming and designing resources that help biologists analyze their biological data. Phelelani is involved in Project 2 within MADIVA.
Daniel Maina Nderitu
Daniel works at APHRC as a data systems developer with over a decade of experience in IT doing different data related roles. He's been engaged in data systems development and data management. He is an active machine learning researcher also building his capacity in data visualization. He has a MSc in Distributed Computing Systems from the University of Nairobi and a BSc degree in Computer Science from Egerton University. Daniel is passionate about data science and plans to pursue a PhD is Machine Learning and/or Artificial Intelligence. He does data management, analysis and data visualization for MADIVA.
Leah Mwangi
Leah is an all rounded monitoring and evaluation professional, passionate about implementing practical and affordable monitoring and evaluation management strategies. She has vast experience in managing projects globally, and in capacity strengthening organizations in monitoring and evaluation, formulation and implementation. She also has experience in programme development, administration, management and leadership; post-graduate training and capacity strengthening; and fundraising and grant management within the African and European region. Within the MADIVA project, Leah will be assisting with the development of M&E frameworks and tracking of indicators for the legal and ethical handling of data.
Daphine Nyachowe
Daphine Nyachowe is a Junior Researcher based at the Sydney Brenner Institute for Molecular Bioscience (SBIMB). She is involved in research of legal and ethical issues related to the MADIVA project. She holds a Bachelor of Laws degree (LLB)  and Master of Laws degree (LLM), both obtained from Wits University. She is currently pursuing a PhD in flow of data in health research, and is a part of the Training, Capacity Development and Pilot Project Core (TCDPC) within MADIVA.
Patrick Owili
Patrick Owili is a Program Coordinator in the Research and Related Capacity Strengthening (RRCS) Division at APHRC. He holds two PhD degrees from Taipei, Taiwan—PhD in Public Health (Epidemiology & Biostatistics) and PhD in Environmental Science and Technology (Environmental and Occupational Health Sciences). He has served as a graduate program coordinator in academia and conducted several multicounty research on maternal, newborn and child health. He is an international award winner for his quality research work – the Reizenstein Award. Patrick will be the Project Lead on Training, Capacity Development and Pilot Core (TCDPC) within MADIVA.
Sumir Panji
Sumir Panji is part of Prof. Nicky Mulder's group within the Computational Biology Division at the University of Cape Town as the Bioinformatics Program Manager of the H3Africa Pan-African Bioinformatics Network – H3ABioNet and will be transitioning as the Project Manager for the eLwazi Open Data Science Platform (ODSP) for the DS-I Africa program. His domains of interests include genome science, data analysis workflows, genomics data management, data standards and governance, computational infrastructure development, and is passionate about developing bioinformatics and data science capacity within the African continent. The eLwazi ODSP will provide infrastructure, data standards support and training for the DS-I Africa funded projects such as the MADIVA Research Hub.
Michèle Ramsay
Prof Michèle Ramsay is Director of the SBIMB; South African Research Chair in Genomics and Bioinformatics of African Populations and Professor in the Division of Human Genetics, University of the Witwatersrand, Johannesburg. Her research interests include African population genetic and epigenetic diversity and their role in diseases exacerbated by adverse lifestyle choices, including obesity and cardiometabolic diseases. Ramsay has supervised and mentored young scientists at Wits and across Africa and continues to promote capacity development for genetic and genomic research and genetic services in African settings. Michèle is Project Lead on Project 2 and also serves as Co-PI on MADIVA.
Helen Robertson
Helen Robertson is based at the School of Computer Science and Applied Mathematics at the University of the Witwatersrand. She trained in philosophy in Johannesburg and in London, and currently teaches the applied ethics of data science. She has research interests in contemporary epistemology and the epistemology and ethics of artificial intelligence. Within the MADIVA project, Helen will be assisting with the development of hub policies for the legal and ethical handling of data.
Skyler Speakman
Skyler Speakman is a research scientist and manager at IBM Research Africa in Nairobi, Kenya.  Skyler's research areas are in anomalous pattern detection applied to Trustworthy AI and have applications in bias, fairness, robustness, uncertainty quantification and causality.    Skyler and team will be bringing anomalous pattern detection techniques to Project 2 with the goal of efficiently identifying sub-populations that are experiencing higher-than-expected mortality events.  Skyler received his Ph.D. from Carnegie Mellon University in 2014. Skyler is a Co-Investigator on MADIVA member of Project 2.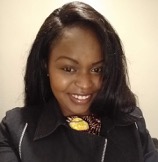 Jackline Syonguvi
Jackline Syonguvi works at African Population and Health Research Center (APHRC) and is a Programme Administrator in the Research and Related Capacity strengthening division. She has extensive experience co-designing and implementing capacity-strengthening initiatives, from organising short courses training and coordinating fellowships to monitoring high-level programming to achieve the set objectives. She has a BCom in Management Science from Kenyatta University, and will be supporting MADIVA Project under the Training, Capacity Development, and Pilot Core (TCDPC).
Girmaw Abebe Tadesse
Girmaw is an AI Research Scientist working at IBM Research Africa, mostly on  detecting and characterizing bias in data and machine learning models. Prior to that, He worked as a Postdoctoral Researcher at the University of Oxford where he primarily developed deep learning techniques to assist disease diagnosis.  He completed his PhD under the Erasmus Mundus Double Doctorate Program in Interactive and Cognitive Environments. He is also currently serving in program committees for top-tier AI journals and conferences. Girmaw will be a part of the IBM team that provides AI expertise to the MADIVA's Project 2.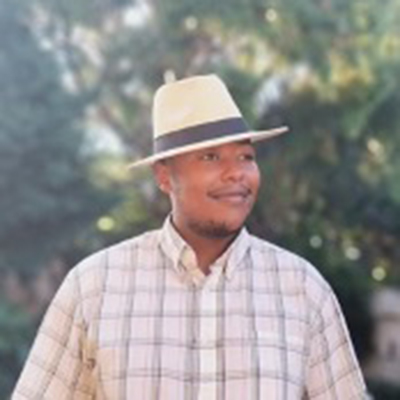 Siphiwe Thwala
'Siphiwe Thwala is a Research Scientist (Post-doc) within the NLP Team at IBM Research Africa, South African Lab. His research background is in computational astrophysics, with a focus on using unsupervised learning to detect signals of the plasma produced by non-thermal diffuse emission, in extended radio sources. His work at IBM includes: semantic based sentiment analysis on twitter data; interactive data visualisation of twitter data; and semantic based insights extraction and knowledge modelling on biomedical text. Siphiwe will work on Project 1 on Natural Language Processing techniques for analysing Verbal Autopsy reports.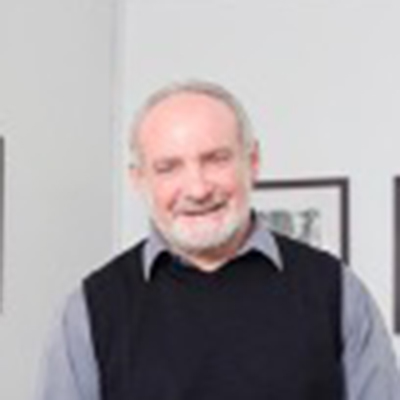 Stephen Tollman
Stephen Tollman is founding director of the MRC/Wits Rural Public Health and Health Transitions Research Unit and research professor in the School of Public Health. He is responsible for leadership of the world-class Agincourt health and socio-demographic platform (a founding node of SAPRIN) and multidisciplinary research spanning the life course. Steve was founding Board Chair of INDEPTH (2002-06), an exceptional research network led from the global South. As principal scientist he provided strategic direction to multicentre efforts in cause-of-death, ageing, and migration and health. Steve is a Co-PI on MADIVA, ensuring that Agincourt contributions to projects and cores are effective, and that MADIVA overall fulfils its goals.